Don't reject yourself
People, marginalized groups most of all, tend to do their own rejecting. They don't see a lot of people like themselves in anthologies or magazines. They don't see themselves so they don't think people like themselves should even try.
Been there.
There are several times we tell ourselves no when it's not really our job. Before we write the story. Before we submit the story. Before we accept the acceptance of the story. Before we tell people that we have work eligible for awards. Before we accept the nomination for the award.
We are convinced that if we do get acceptance, or we do get a nomination, or we do win an award, then something has gone wrong. We forget that it's not our job to accept, nominate, and award.
Last week, Lifehacker published "It's Not Your Job To Tell Yourself "No.""
Of course, if you really want to, then you can dream up reasons for why now isn't the right time, this isn't the right place, and you're not quite ready… but I don't think that's your job.

It's not your job to tell yourself no. It's not your job to deny yourself opportunities. It's not your job to prevent your own progress. There are enough people in the world who will do those things for you.

Your job is to embrace rather than ignore. Your job is to pursue rather than prevent. Your job is to tell yourself "yes" instead of "no."

That's your job.
Exactly this. It IS your job to write, to submit, to keep writing.
It is NOT your job to decide who goes into the magazine, who gets their book published, and who gets nominated or wins awards.
It sounds like you're helpless. You're not. You are only helpless if you try to control the stuff you don't control at all, and it feels like the way to control that is to say NO to yourself before anyone else does.
But you don't have that control. If you focus on what you do control – writing and sending that thing off, then you will be happy.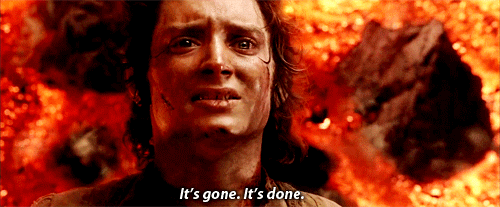 Happier, anyway.